BEACH BREAK IN EGYPT
The land of Pharaohs may not seem like an obvious destination for a beach holiday especially for those who are not willing bear the cold winter months. However, it is a destination famous for its ancient treasures, its beaches along the Mediterranean and Red Seas are home to unforgettable beach holiday destinations. It offers dozens of sun-drenched beaches, each unique and varied, ideal for a fantastic winter escape.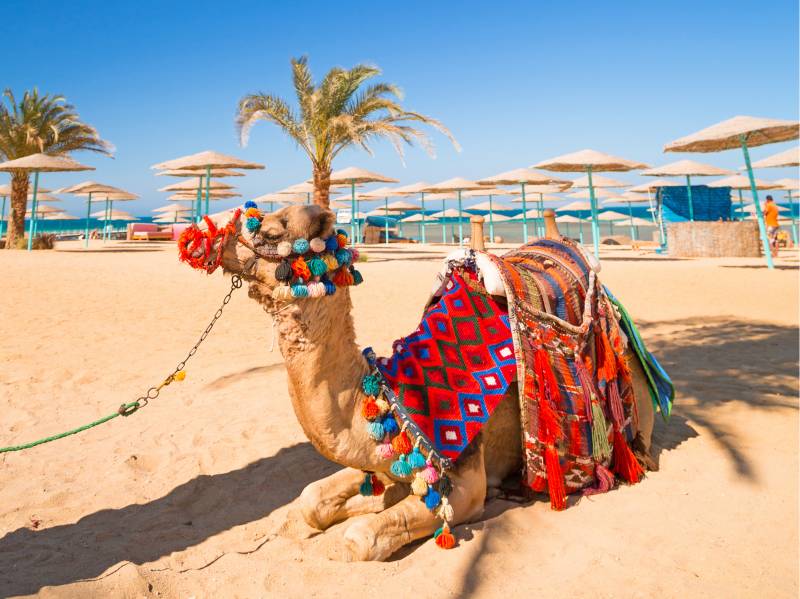 Beach holidays are popular along the Red Sea especially in Hurghada region, which boasts of fine stretches of golden sandy beaches, affordable beach resorts and glorious golf courses. It is ideal for all kinds of holidays and attracts hordes of tourists. Further north is El Gouna, which has an upper class reputation, while if you prefer lesser crowds and more of scuba diving the Marsa Alam is your ideal destination.
While the Red Sea beaches may be popular with most tourists the beaches along the Mediterranean mainland coast of Egypt are ideal for the more discerning traveler. The beaches along the west of the city of Alexandria differ from those along the red sea with lesser crowds and some specifically cater for women. Whether you want an exclusive beach holiday like this, activity or off the beaten path experience in the sun, you can never go wrong with Egypt beach holidays.
GO TO THE GREEK ISLANDS
The Greek Islands pride themselves as the ideal beach destination in the sun. Whether you want to cruises along the Aegean or Ionian, enjoy the famous Greek salad in a local tarvena at the seafront, party until dawn in your own villa or relax in a secluded island, Greek offers over and beyond your expectations. With over 6000 idyllic islands, some inhabited and others isolated, you  can have fun wherever you choose, one thing you are assured of in the Greek Islands is the sun, whichever island best suits you.
Treat your eyes to the magical of the Greek islands the mesmerizing blue seas, lush valleys, cascading waterfalls, quaint hill top villages and ancient treasures. Some of the most popular Greek islands include Crete, Santorini, Cyprus and Mykonos. Santorini is famous for its glorious sunsets and its vibrant beaches, which attract partying crowds. The famous beaches are often crowded, but if you are looking out for peace, quiet and the sun, the Greek islands offer more than your fair share of tranquility in islands such as Kefalonia, Poros and Paros, to name just but a few.
FIJI ISLANDS
If you are looking for complete relaxation, tropical paradise and varied sandy beaches with swaying lush palm trees, then in Fiji, this creative imagination becomes a reality. Aside from their captivating beauty, which cameras do no justice, it has a wide array of accommodation to choose from including luxurious hotels, seafront villas, cottages, motels, B&BS and much more to suit every kind of budget and kind of holiday.
The Coral Coast is undeniably irresistible with its impossibly white sandy beaches, calm lagoon waters and lush palm trees. Yasawa Islands are unbeatable with their silver sands and turquoise lagoons while the glorious beaches of Mamanucas pride themselves in unrivalled sunsets and water activities such as snorkeling. The Fiji Islands offer an excellent beach holiday destination for all budgets.